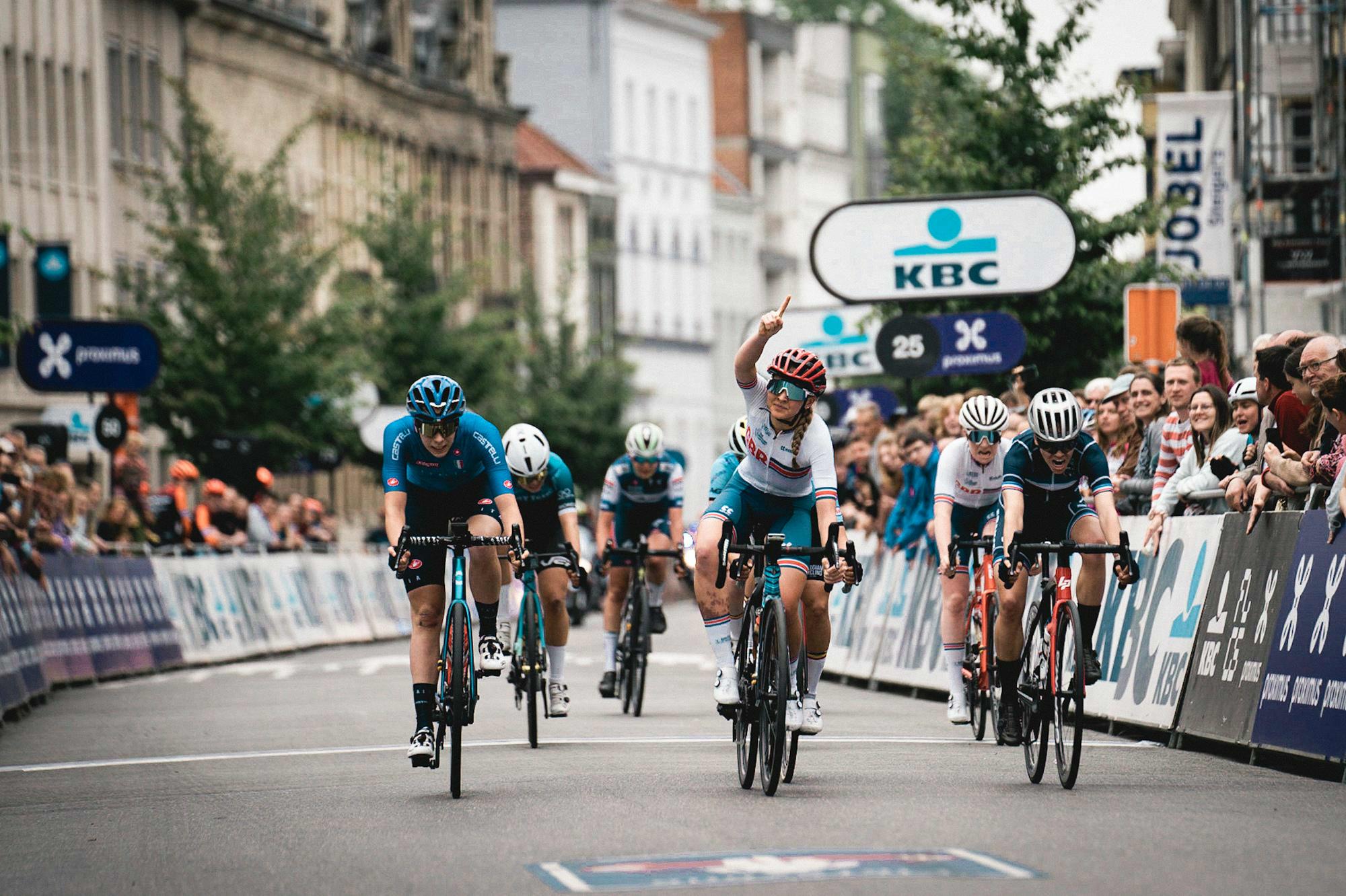 Cat Ferguson sprints to victory in the Women U19's race
Cat Ferguson sprints to victory in the Women U19's race
The British top favourite, Cat Ferguson, has added the Women U19's Tour of Flanders to the list of her successes. She made it in the sprint of a select group ahead of Federica Venturelli and Célia Gery. She succeeds her compatriot Zoe Bäckstedt on the honours list.
In total, 137 riders were present on the Markt in Oudenaarde for the second edition of the Women U19's Tour of Flanders. Along the way, four climbs and three cobblestone stretches awaited them. During the first half of the race, there were not many attack attempts, but a robust selection was already coming through. With a group of about 70 riders, we finally came to the finale.
A decisive acceleration by the Italian women caused a break-up of the peloton on the Achterberg. That left 11 riders at the front, including the Belgians Fleur Moors, Xaydee Van Sinaey, Lore De Schepper and Luca Vierstraete. For the latter, it was all too quick on Berg ten Stene, leaving 10 riders to battle out the last 15 km.
Two late breakaway efforts in the leading group were expertly nipped in the bud. In the sprint that followed, Fleur Moors was the first to go. However, she was outpaced by Cat Ferguson, who then held off Italy's Federica Venturelli and France's Célia Gery. Moors eventually had to settle for fourth place.
View the full results here.