Ronde van Vlaanderen
Experience the Ronde as a VIP
Discover what we have in store to combine enjoyment and networking during the Tour of Flanders 2023. Read on and discover our VIP packages. Ready for an unforgettable experience right in the middle of the race?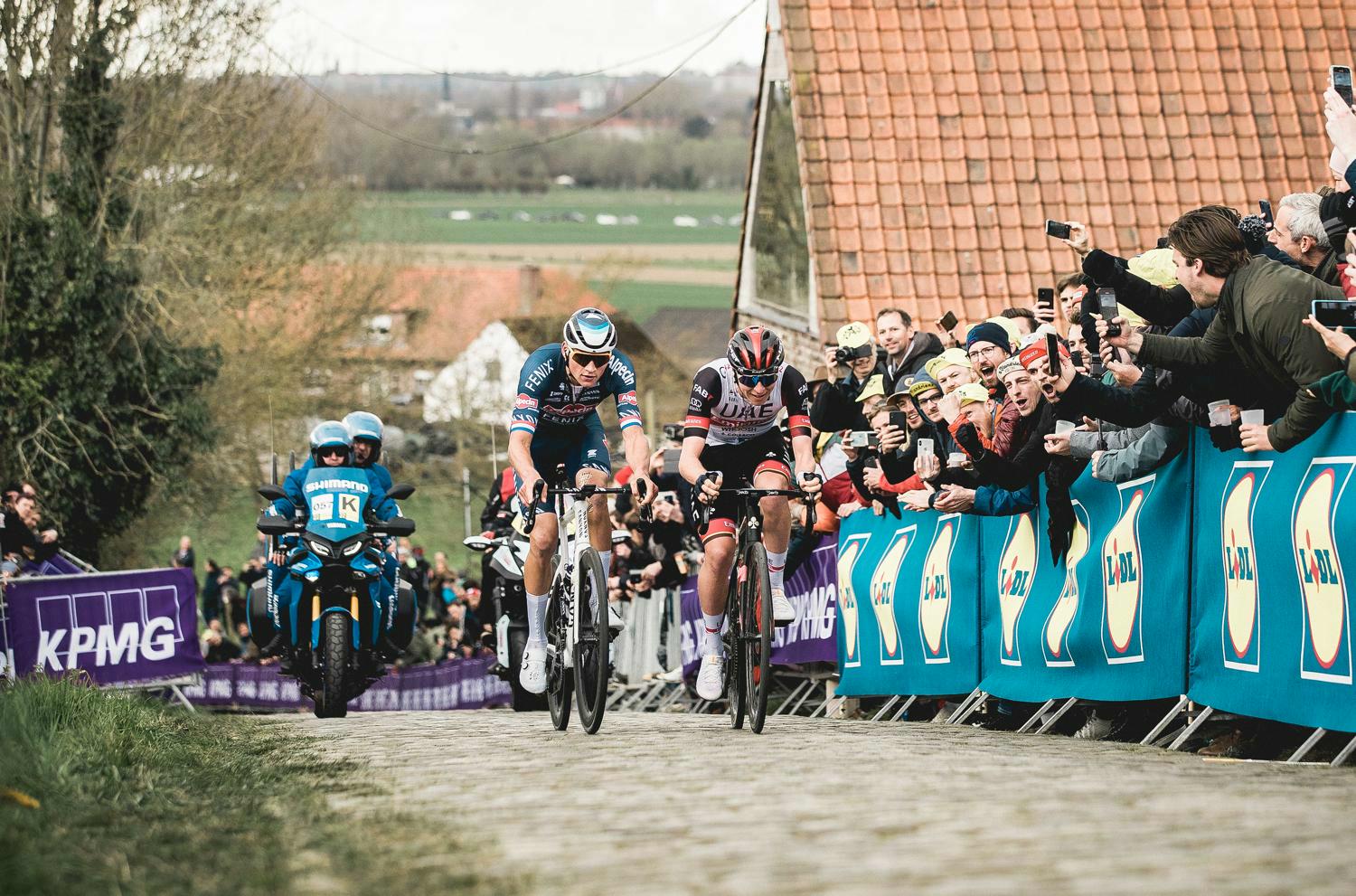 Ride Flanders' Finest yourself
The ultimate Flemish spring classic. Doesn't every cycling enthusiast want to experience this one for themselves at least once? Saturday 1 April, it's up to you! Register now and give it your all on the iconic Flemish climbs that will be shaken to its foundations one day later.