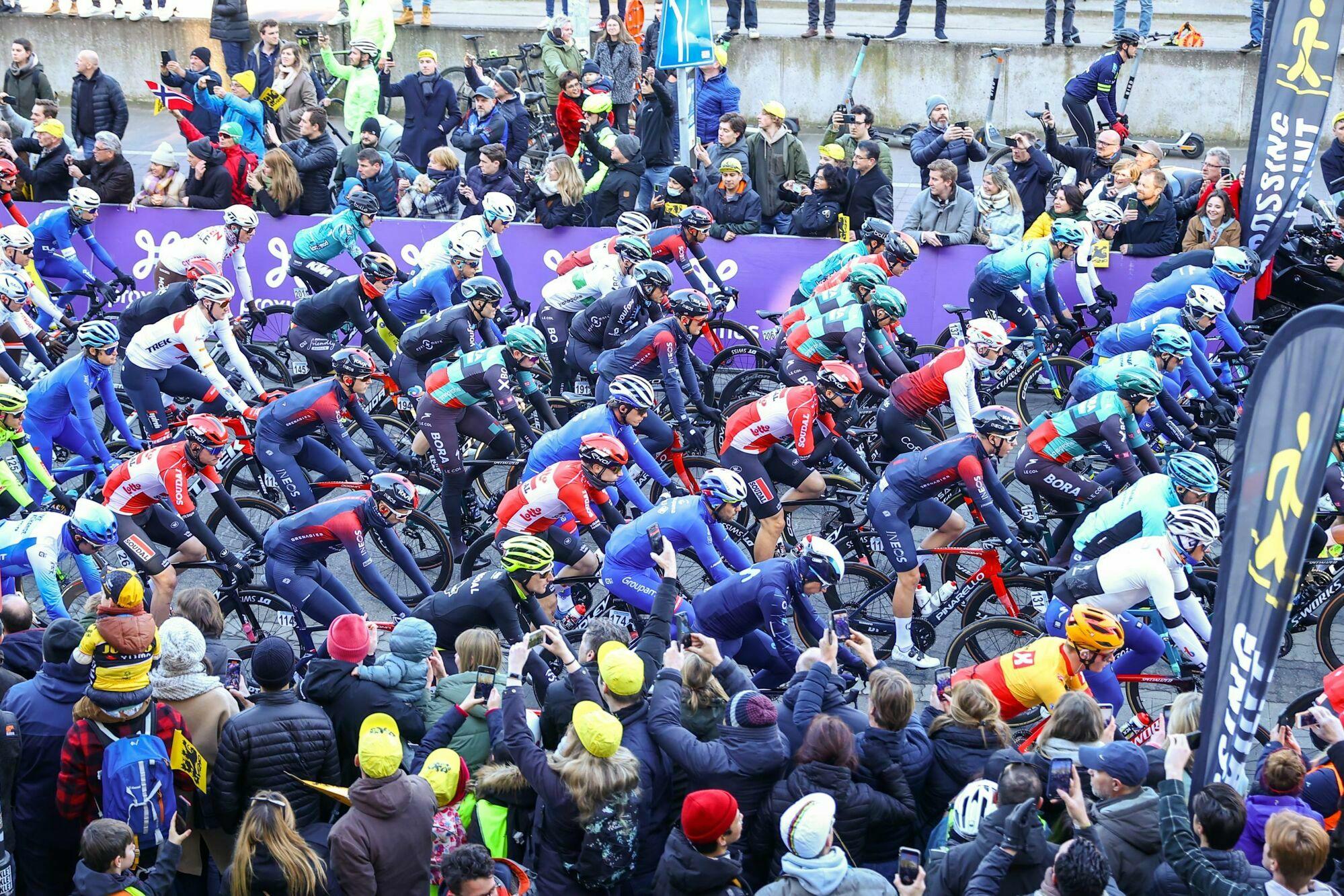 Bruges is ready for the start of Tour of Flanders
Bruges is ready for the start of Tour of Flanders
For the first time since 2016 the Tour of Flanders returns to Bruges. Tom Boonen, Fabian Cancellara, Johan Museeuw, Peter Van Petegem, .... Those are the names of the winners that we associate with Bruges. The peloton has changed in the meantime, but the love between Bruges and Flanders' Finest is still there. Come and experience it for yourself on Sunday 2 April! Or even a day earlier...
Bruges will already be ready the day before the start of the Tour with two free performances on the Grote Markt. A double party in Bruges! On the day before the race, it's already party time on the Grote Markt in Bruges. Two free performances of Soulister (20:00) and Level SIX (22:00) on the eve of the Tour of Flanders are going to set the city alight. Entrance is free and no registration is required. All you need to bring with you is a good mood, your dancing legs and a big smile.
On Saturday morning, the Grote Markt is also the starting point for the thousands of cycling tourists who are riding their own Tour of Flanders. More info on werideflanders.be.
There is also music on Sunday morning 2 April, but then it is the riders who will be playing a leading role on the Grote Markt in Bruges.
8:15: Start team presentation Elite Men with Linde Merckpoel, Max Vryens and DJ ProudMich
8:30: First team on the podium
9:35: End of presentation
10:00: Start of race
Want to know more about the fringe activities that are on the agenda in Bruges? Read more here.