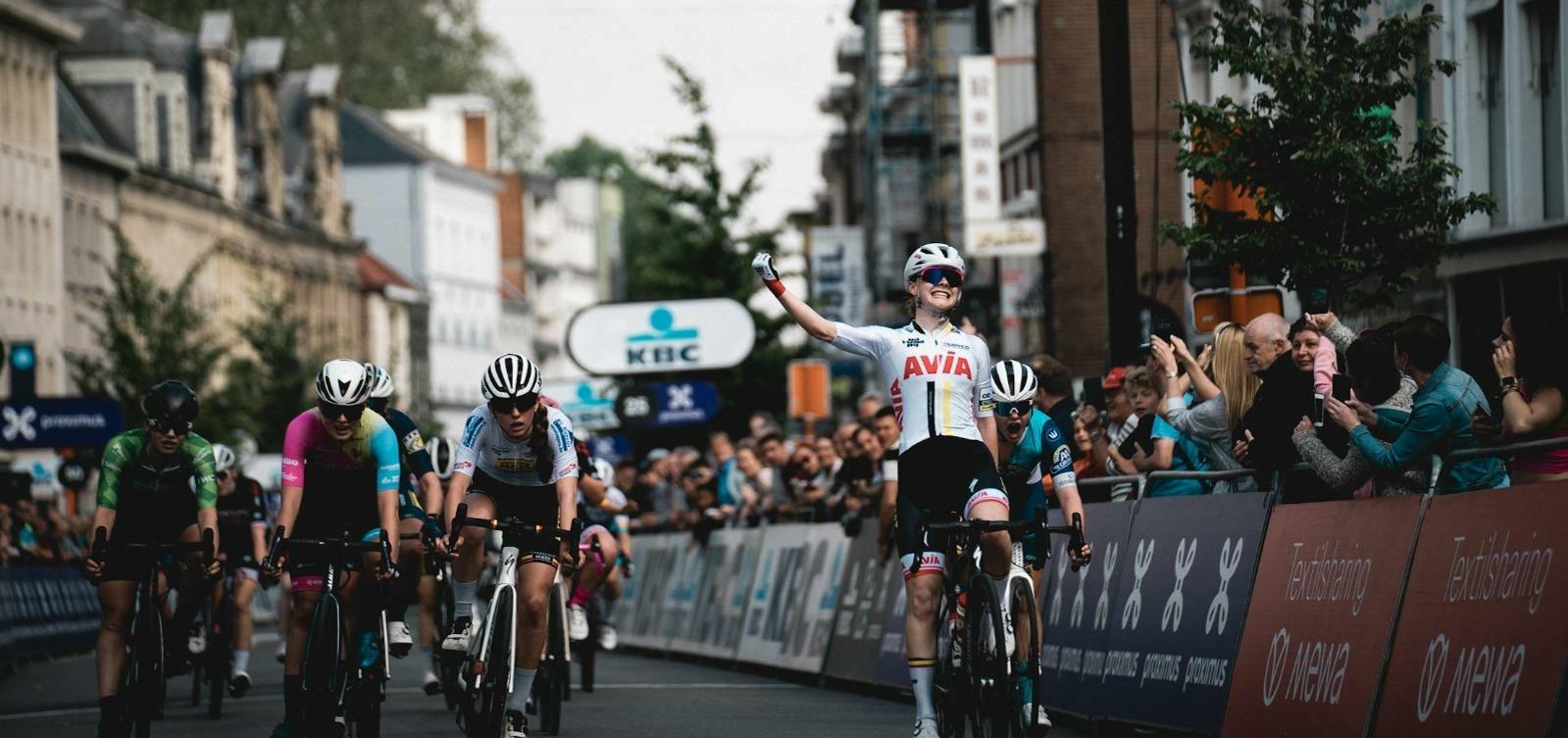 Auke De Buysser repeats her success in the Women U17's race
Auke De Buysser repeats her success in the Women U17's race
For the second year in a row, the Belgian Auke De Buysser has won the Women U17's Tour of Flanders. The 16-year-old top favourite made it in the sprint of a depleted group ahead of Belgian champion Jilke Michielsen and Dutch rider Esmee Blok.
Two climbs, two cobblestone stretches and a race of just under 40 km. That was what the Women U17 were presented with today in and around Oudenaarde. In the initial phase, the back door was mostly open. After barely 10 km, the peloton of 59 riders was already well sifted. On the flanks of the Achterberg, the group thinned out further, leaving some 15 riders at the front.
Still, we had to wait until Berg ten Stene before we saw the first real attack. It was the Czech Daniela Hezinová who pushed hard and got to the top with a 15-second lead. Entering the final 10 km, she was caught up again by what remained of the peloton.
With just over 7 km to go, the Belgian champion Jilke Michielsen thought her moment had come, but she was immediately called to order by Auke De Buysser. In the last few kilometres, the attacks stayed away and the riders prepared themselves for a sprint finish. De Buysser set off from far out and held on nicely. She finished clear of Michielsen and Esmee Blok.
View the results here.