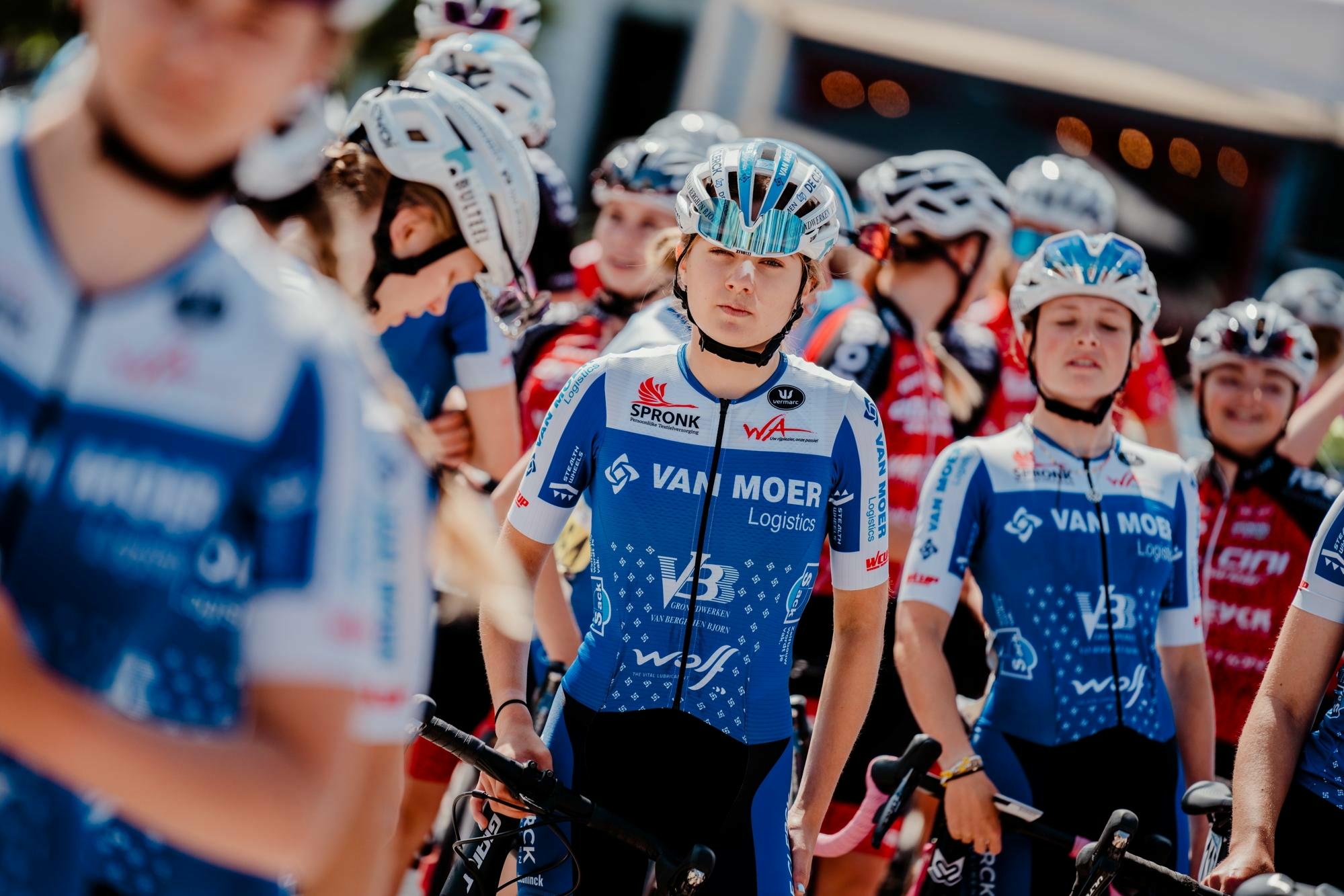 These U19 teams will be at the start of Tour of Flanders
These U19 teams will be at the start of Tour of Flanders
On Sunday 21 May, youth riders will once again give it their all in and around Oudenaarde during the second edition of the Tour of Flanders youth day. Find out below which teams will compete for victory in the Men's and Women's U19 races.
Teams Men U19
Team Auto Eder, Fensham Howes - Mas Design, WSV De Peddelaars, Team Zuid-Nederland, Willebrord Wil Vooruit, AA Drink Young Lions, Team Ceramicspeed Herning, Team TotalEnergies (Cref Pays de la Loire), Acrog-Tormans - Balen BC, Alfa Sun Alfa Cool Cycling Team, Avia Rudyco-Janatrans Cycling Team, Brain² Olympia Tienen, Canguru-Latexo Cycling Team, CC Chevigny - Crabbe Dakwerken, CT Luc Wallays, Davo United Cycling Team, Van Mossel Heist Cycling Team, Isorex Cycling Team, EFC-L&R-AGS, Maes Cycling Team Glabbeek, Molenspurters Meulebeke, Onder Ons Parike, Sport en Steun Leopoldsburg, Flanders Color Galloo Team, Van Moer Logistics Cycling Team.
Teams Women U19
AG Insurance - NXTG, Baloise WB Ladies, Maes Cycling Team Glabbeek, Van Moer Logistics Cycling Team, Onder Ons Parike, Mixed Team Avia-Rudyco CT - Gaverzicht-Be Okay-Van Mossel, Balen BC, Watersley Race & Development Cycling Team, Talent Cycling, Mix Team Restore Cycling Team / AWV de Zwaluwen / WV Noord-Holland, WV Schijndel, Liv CC Halo Films, Tofauti Everyone Active, Auvergne-Rhône-Alpes Team, JRC Interflon Junior Women, Shibden - Hope Tech - Apex, Team Rytger powered by Carl Ras, National Team France, National Team Belgian Cycling, National Team Great Britain, National Team Italy, National Team United States, National Team Kazachstan, National Team Norway, National Team Netherlands.