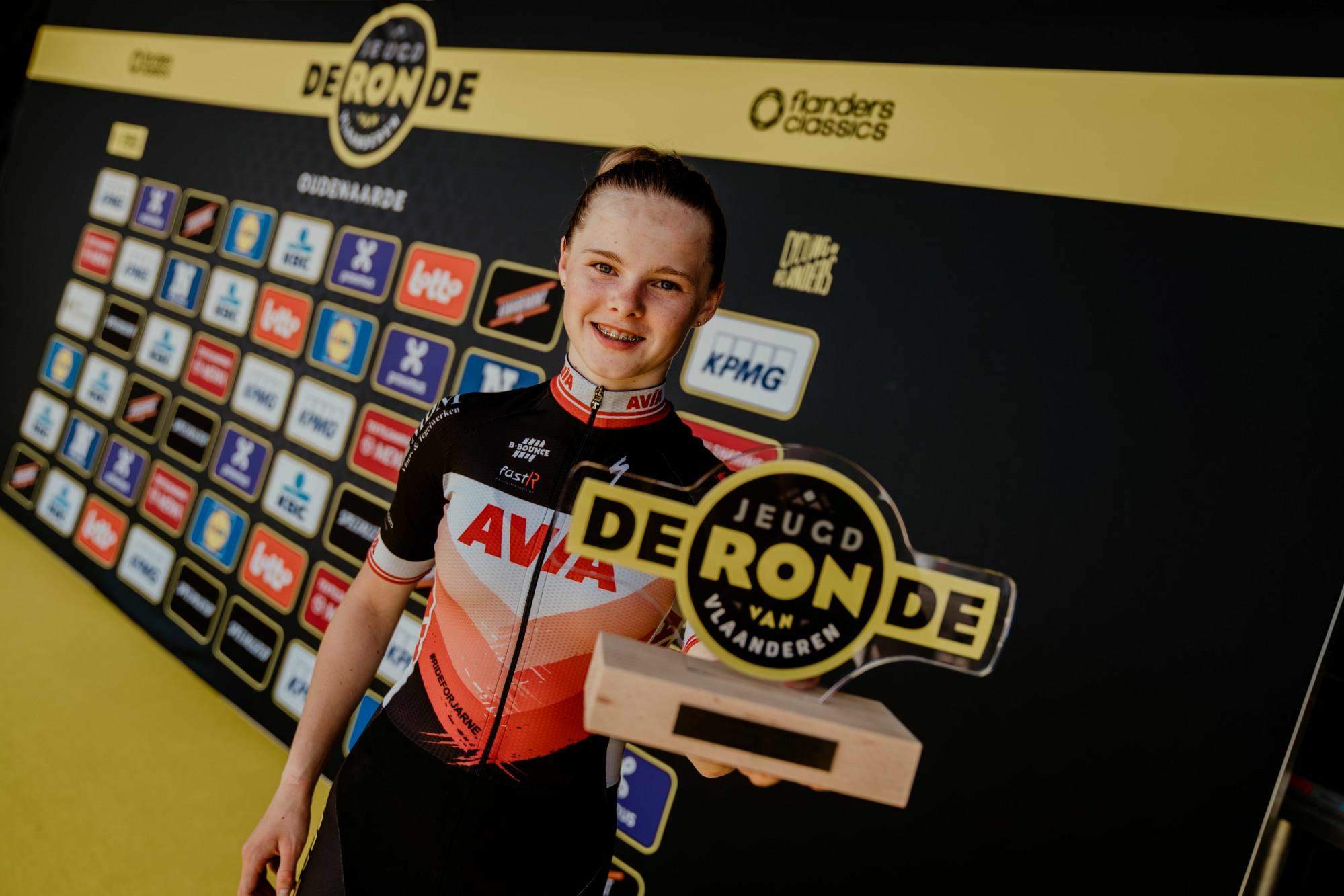 Favourite Zoe Backtedt wins, Auke De Buysser is strongest with the women U17
Favourite Zoe Backtedt wins, Auke De Buysser is strongest with the women U17
None other than world champion Zoe Bäckstedt rode convincingly to victory in the junior category in Oudenaarde. There was nothing to do about the strong British rider, as she won the world title last year in Leuven. In the novices category, Auke De Buysser was the strongest in a sprint with three riders.
Under a bright sun, the junior women's race started at 12:30. They started their Tour of Flanders over 61.3 km with the Achterberg, Berg Ten Stene and the Jagerij as the deciding factors. After the first lap of 14.4 kilometres, the women U17 also started their race with a kilometre lead on the junior peloton.
It became a closed race in which the door was mainly open at the back. In the last lap the world champion Zoe Bäckstedt decided to try on her own. The British rider was able to close the gap to the U17 peloton in one go and resolutely took the lead. There was no stopping the world champion and she rode to the finish in impressive way.
The young Auke De Buysser was the fastest of the breakaway group of three. The Belgian won another Flemish classic earlier this year, Gent-Wevelgem.
Check out the full results here.