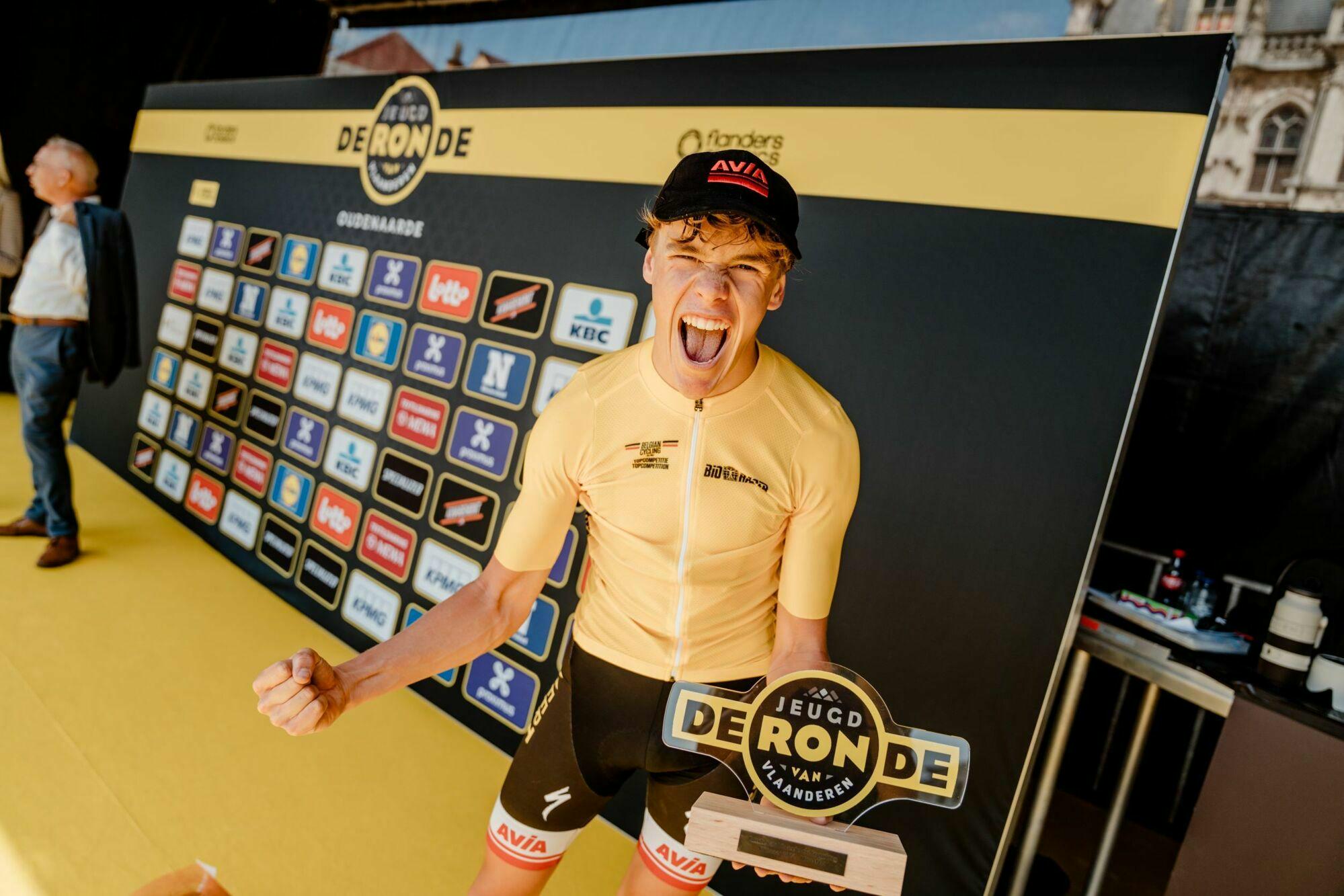 Cedric Keppens wins first Tour of Flanders for men U17
Cedric Keppens wins first Tour of Flanders for men U17
It was Cedric Keppens who was the fastest of a small group. He sprinted to victory after a 64.2 km race. The Belgian from Sint-Lievens-Houtem won the first ever Tour of Flanders for men U17.
At 10 o'clock the first race of the day has started. 112 riders set off from the Grote Markt in Oudenaarde for their first ever Tour of Flanders under a bright sunshine and warm applause.
It was Devlin Feys who made the first breakaway of the day. He attacked on the first climb of the day, Achterberg, and built up a 35-second lead. On Berg Ten Stene his lead dwindled and he was caught by the peloton shortly afterwards.
Ieben Jacobs was the next rider to attempt an attack, but only managed to gain 10 seconds. The door at the back was open and of the 112 riders who started, a depleted group of 30 headed for the finish line.
Some riders tried to avoid a sprint but in the end it came to a sprint anyway. Cedric Keppens was the strongest in this sprint. He took the lead early on and never gave it away. The rider also strengthened his position in the top league standings.